Making a Difference Locally
Making a Difference Locally (MADL) is a charity launched to help independently run local stores to add value to their communities #MakingADifferenceLocally.
The charity helps the stores achieve this by allowing them to nominate charities or good causes that are local to them to receive a specific donation from us. Donations may be to local sports teams, hospices or one of the many charities operating in the UK.
Need to know more? Read our About MADL section, read the success stories or get in touch if you have any questions about Making a Difference Locally, we would love to answer them for you.
How you can get involved?
Here's how you can get involved and give back to your community. 
It's really easy to take part in the MADL mission, and it all starts at your local store. Find yours here: Store Locator.
Donate in store- You can do this by looking out for our bright pink MADL donation tins at the till. You can't miss them!
Choose Co-op and Heritage own-brand products- Many of our stores stock the Co-op own-brand range, and the Nisa Heritage range.. Every time you purchase an item included in the scheme, a proportion of the price goes straight to the store's MADL fund.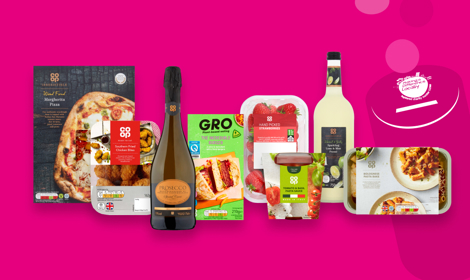 If you have a question relating to MADL it may be answered in our FAQs below, or alternatively get in touch via the contact form on the About MADL page
How is the Charity Governed?
The charity is governed by a board of trustees who receive no remuneration from the charity and are in place to ensure any donations made to a nominated charity or good cause will be used appropriately.
Who decides on donations?
MADL administration will ensure that requested donations fit a set criteria and will then pass all requests to the Board of Trustees for their final approval.
What are the criteria for donations?
The criteria that is used when considering whether to approve a donation request is set out below.
The charity's mission is to invest in building stronger local communities. To ensure that you are truly Making a Difference Locally and to comply with the rules set by the charity's independent Board of Trustees, your requested donation must: 
Be local to your store (ideally within 10 miles)
Be a registered charity OR good cause with a dedicated business bank account (we cannot pay cheques to individuals)
The registered charity or good cause must be transparent and accountable – this means that it must be able to confirm what any donation would be used for on request. There are no minimum or maximum turnover restrictions for the charity or cause.
How can I apply for funding for my charity or good cause?
Please use the Store Locator below to contact your local Nisa store and see how they can help.
Over 2,500 independently owned stores nationwide.