How to enter
Tell us what your magical moment is from this year for your chance to win a case of McGuigan's Wine!
After a difficult year for everyone, the magic of Christmas is our chance to celebrate all the big and little moments. It might be that your neighbour baked you some banana bread, you won a few Zoom quizzes, or maybe you just revelled in community spirit. Fill out the form to enter and share your magical moment.
For an extra chance to win, share your magical moment on Twitter and Instagram using #NisaMagicalMoments
Cross your fingers, good luck!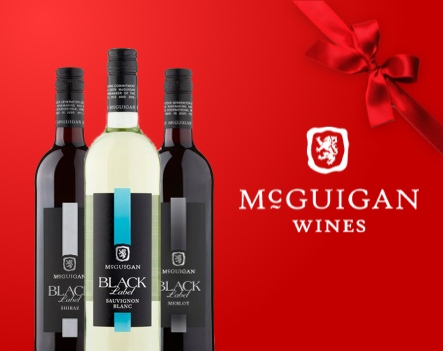 Terms and conditions apply, please see here for details.
Over 2,500 independently owned stores nationwide.
Stock up for Christmas
Christmas Deals
Kinder Surprise
Selected Varieties Available
73g / 167g
RRP: £5.50
View Offer
Christmas Deals
Christmas Chocolate Sharing Tubs
Selected Varieties Available
650g / 600g
RRP: £5.99 / £6.49
View Offer
Christmas Deals
Dairy Box and Ferrero
Selected Varieties Available
200g / 360g
RRP: £5.99
View Offer
Christmas Deals
Christmas Biscuits
Selected Varieties Available
600g / 450g
RRP: £5.00 / £4.00
View Offer
Christmas Deals
Chocolate Gifting Boxes
Selected Varieties Available
200g / 206g / 212g / 177g / 240g
RRP: £4.99 / £4.50 / £3.50
View Offer